VEILIGE OPSLAGFACILITEITEN
Bent u op zoek naar extra beveiligde opslagruimte? Met meer dan 185000 m2 opslagcapaciteit wereldwijd, biedt AGS veilige en flexibele oplossingen voor opslag op korte of lange termijn. Wij zorgen goed voor uw eigendommen in onze moderne en ultraveilige opslagmagazijnen.
Eersteklas beveiligde opslagfaciliteiten, overal ter wereld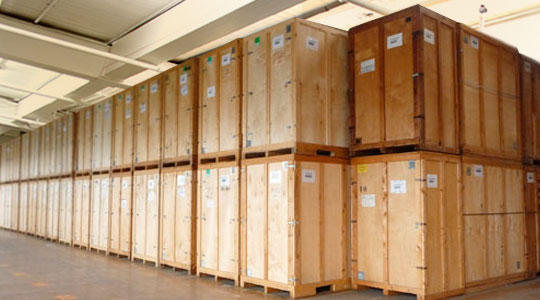 Onze beveiligde opslagfaciliteiten worden regelmatig geïnspecteerd en zijn goed uitgerust, zodat u er zeker van kunt zijn dat uw eigendommen veilig worden opgeslagen onder de beste omstandigheden. Onze klanten, zowel professionals als particulieren, hebben toegang tot een netwerk van 147 opslagplaatsen in 100 landen.
Onze focus ligt op veiligheid, flexibiliteit, vertrouwelijkheid en klanttevredenheid. Wij bieden professionele verpakkings– en opslagmaterialen voor de beste bescherming van uw eigendommen.
Of u nu meubels, kunst, commerciële goederen of professionele apparatuur wilt opslaan, onze beveiligde opslagfaciliteiten zijn uitgerust met de beste technologie om uw goederen veilig te bewaren.
ONTVANG EEN GRATIS OFFERTE
Veilige opslagfaciliteiten voor alle soorten goederen
De veiligheid van uw eigendommen is onze topprioriteit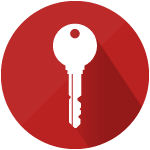 100% veilig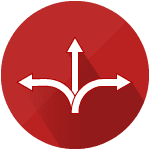 Flexibiliteit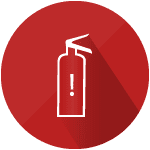 Brandalarm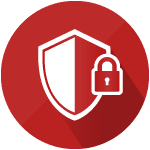 24/7 CCTV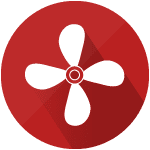 A/C voor gevoelige goederen
Wat maakt onze beveiligde opslagfaciliteiten uniek?
AGS garandeert veilige oplossingen voor de opslag van uw bezittingen zolang u ze nodig heeft, of u nu verhuist, uw huis renoveert, seizoensgebonden meubilair moet opslaan, enz.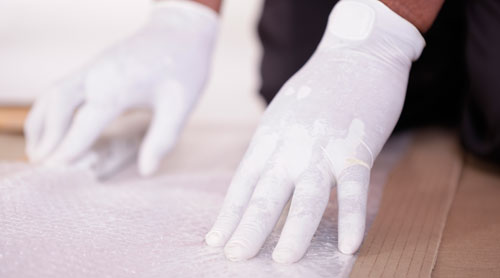 VERPAKKINGSMATERIAAL EN EEN VEILIG OPSLAGPROCES
Uw meubelen worden verpakt, beschermd en/of in kratten geplaatst, of ze nu voor korte of lange termijn moeten worden opgeslagen. Dit zorgt voor een maximale bescherming van het opgeslagen meubilair en vereenvoudigt de zaken wanneer een opgeslagen zending op korte termijn moet worden verzonden of wanneer er een wijziging plaatsvindt in uw oorspronkelijke plan.
Er wordt een paklijst opgesteld en elke doos wordt geïdentificeerd en gemarkeerd.
Vervolgens worden uw voorwerpen in specifieke opslagdozen of containers geladen, in uw aanwezigheid verzegeld en opgeslagen in onze ultraveilige opslagruimte.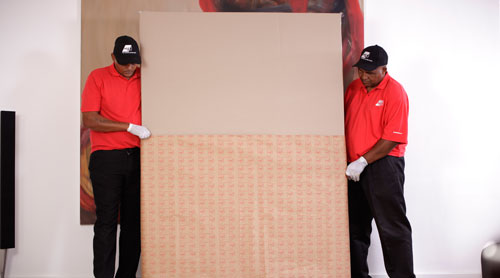 EENVOUD EN EFFICIËNTIE
Wij van AGS doen er alles aan om u het leven gemakkelijker te maken. Geaccrediteerd door de meest vooraanstaande kwaliteitsorganisatie, leveren wij uitgebreide beveiligde opslagfaciliteiten voor particulieren en professionals volgens hun wensen en specifieke behoeften.
Wij kunnen huishoudelijke en commerciële goederen, kunstwerken, voertuigen, documenten, professionele uitrusting enz. veilig opslaan en u kunt op elk moment toegang krijgen tot uw bezittingen.
Al onze beveiligde opslagplaatsen zijn uitgerust met een geautomatiseerd en geïnformatiseerd beheer van aankomsten en vertrekken om u 100% betrouwbaarheid en gemoedsrust te bieden.