INTERNATIONALE VERHUISVERZEKERING
Kies voor onze all-risk internationale verhuisverzekering voor uw inboedel, persoonlijke bezittingen en auto's bij verhuizing over land, over zee of door de lucht. Internationale verhuizingen kunnen soms ingewikkeld zijn en soms kan er verlies of schade optreden, door gebeurtenissen waar AGS geen controle over heeft.
Met AGS verhuist u met een gerust hart!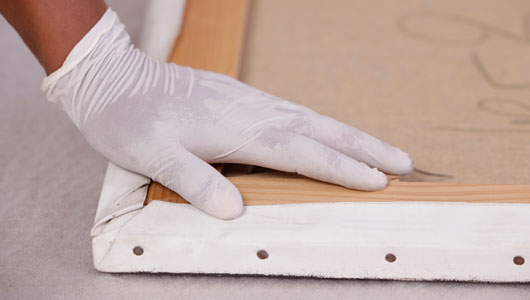 AGS heeft een speciale verhuisverzekeringspolis afgesloten bij een van 's werelds grootste verzekeraars, AXA Corporate Solutions, een bedrijf met vertegenwoordiging in meer dan 80 landen.
Wanneer u AGS kiest om uw persoonlijke bezittingen te verhuizen, kunt u erop vertrouwen dat u uw meest waardevolle bezittingen toevertrouwt aan een van 's werelds meest toonaangevende professionals.
Internationale verhuizingen zijn echter lange en ingewikkelde operaties. De afstanden die wij moeten afleggen, in combinatie met de risico's van een internationale transit, betekenen dat er in zeldzame gevallen sprake kan zijn van verlies en/of beschadiging van uw goederen.
Indien dit zou gebeuren, is het ons doel u het voordeel van een zo rechtvaardig mogelijke vergoeding te geven.
Voor uw gemoedsrust raden wij u daarom aan de AGS All Risk Protection Policy af te sluiten om er zeker van te zijn dat u volledig gecompenseerd wordt voor eventuele verliezen.
Handige bronnen: Verzekeringstips
ONTVANG EEN GRATIS OFFERTE
Hoe verkrijg ik de AGS All Risk Protection Policy?
STAP 1: VUL DE AGS INVENTARISLIJST IN.
U moet de waarde van uw eigendommen op bestemming bepalen volgens de individuele taxering methode. U moet alles wat deel uitmaakt van uw zending, onder de juiste categorie vermelden en op waarde schatten.
U kunt groeperingen gebruiken, maar er wordt van uitgegaan dat elk artikel in een groepering de gemiddelde waarde heeft van alle artikelen in de groepering. De gemiddelde waarde zal worden gebruikt om de vervangingswaarde te schatten.
Indien u het formulier te beperkt vindt, of indien u liever uw eigen taxatielijst samenstelt, dan mag u dat gerust doen.
STAP 2: WANNEER U BOVENSTAANDE STAP HEEFT VOLTOOID, DATEERT EN ONDERTEKENT U HET VOLGENDE:
de AGS-inventarislijst;
of uw eigen gedetailleerde en getaxeerde lijst;
de algemene voorwaarden voor internationale verhuizingen;
de verhuisverzekeringsnota.
Stuur alstublieft alle documenten terug naar de AGS vestiging die verantwoordelijk is voor uw verhuizing.
STAP 3: VERVOLGENS ONTVANGT U EEN NOTA VAN UW FILIAAL MET DE VERZEKERINGSOVEREENKOMST EN EEN KOPIE DAARVAN.
Bewaar de nota en de kopie van het verzekeringsformulier.